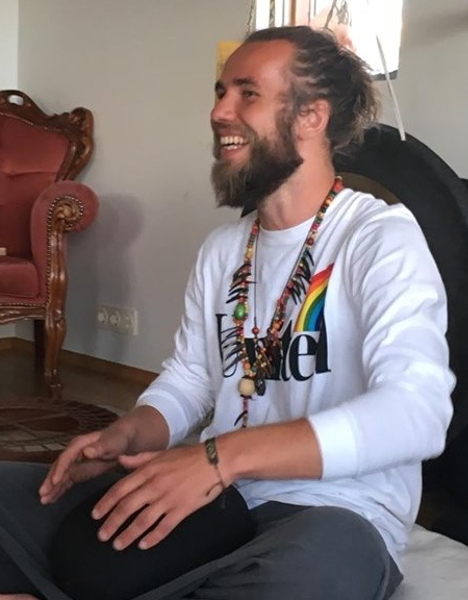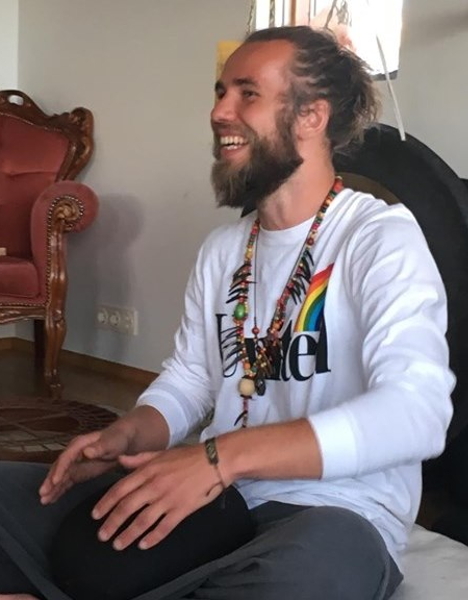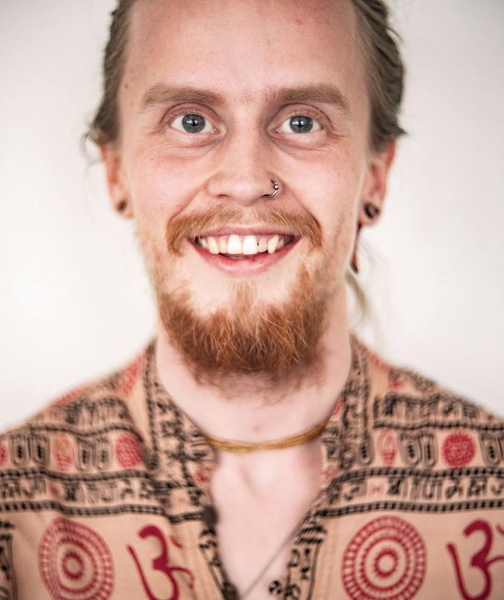 Óli Ben is a Cacao facilitator, shaman working with the hallucinogenic plants that grow in Iceland as well as traditional shamanic medicines from the rainforest such as Rapé & Cacao. He has dedicated his life in service to Mother Earth and the Awakening of the Human Family into Multi Dimensional Awareness and Unconditional love. He has undergone training in unconditional love with his family mainly guided by his mother since he can remember. He has been on the path of awakening since 2010 and was initiated into the realms of Multi Dimensional Awareness in 2012 under the Guiding hand and reflection of Ascended Master Ezikiel. Followed shortly after by his main healing guide Angelica. He has been working with plant medicine for 10 years and receiving Shamanic guidance for about 4 years with plant work and medicine song prayers. Mainly under the care and light of Aum Prakash.
He took part in creating the first and only ashram in Iceland. Natha Yoga Center with teachings of the ancient tantric yoga system. His work in Iceland involves Cacao Ceremonies, Rapé Ceremonies, Musical Gatherings, Medicine song teachings, Icelandic Medicine Ceremonies, Fire Ceremonies and on top of that he is working on awakening the children of Iceland with the help of his son Nikulás in Fairytale Fire Ceremonies. He is one of the leaders in creating and unifying the Heart Tribe in Iceland and spends a lot of his time as a farmer on his family farm Skipar, which has been in his family for more than 300 years.
Now being reinvented to become the first Awakened Self Sustainable community in Iceland.
Shamanic Cacao Ceremony
In this heart opening ceremony we will let our heart chakras blossom out like a lotus flower. We start by consuming the Heart Awakening Magic Potion, Pure Natural Cacao. Followed by the Tuning and opening of our senses and the feeling of ecstasy.
Other parts of the ceremony include: Breathwork, Voice Openings. Inner child awakening.
Live Field of Love Vibrations, Sacred chants, Jamming.
An opening into world of Fairy-tale and Adventure. And more depending on the guidance we receive collectively from our heart
Donation: 30 €
EXCHANGES ARE WELCOME !
Speak to us beforehand if you wish to offer an exchange